The Pail Lifter is designed to lift and transport 5-gallon pails with ease. With the addition of this unit, operators will be able to access an entire stack of pails up to 3' high without any need for manual lifting or repositioning. This pail handling unit moves easily onto any indoor or outdoor surface and is freestanding even when it is loaded and raised. 
With the addition of the Pail Lifter in your workplace, you will be able to easily load or unload pails off pallets, racks, shelves, workbenches, delivery vehicles, or a variety of applications that require 5-gallon buckets and pails to be transported and/or lifted. The Pail Lifter operates efficiently in narrow aisles and congested areas. 
The Pail Lifter provides easy lifting and transport of 5-gallon pails, eliminating manual effort. It allows access to stacked pails, works on any surface, and enhances productivity in narrow spaces. Simplify pail handling and increase efficiency with this versatile unit.
Specifications/Features
Projects
Resources
Specifications/Features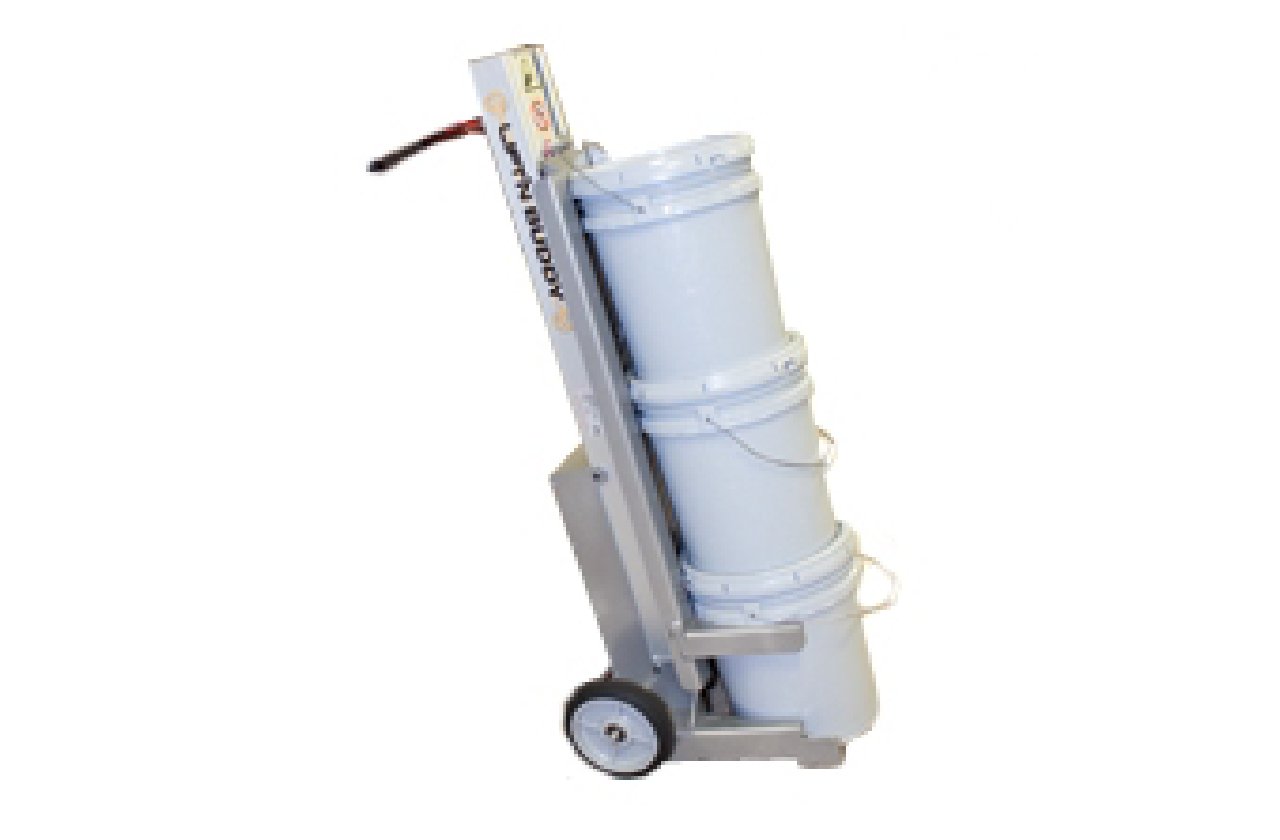 Lift. Overall height of 52 inches lowered & 82 inches when raised
Drum Handling. This unit moves right up to the pail without worry because it uses lifting plate that features u-shaped recesses which securely support under the top lip
Movement This unit comes with 8 inch solid wheels, 24V 7.2 Amp-Hr battery and a 110V battery charger
Weight Capacity. 200 lbs capacity
Design For Lifting and moving drums weighing up to 200 lbs.
Controls. Thumb switch lifting control
Safety Features Built-in safety feature controls prevent accidental release of the drum
Number of Users. 1 User
Projects
Resources
A Guide to Workplace Musculoskeletal Disorders
We offer a huge selection of products and quick quotes for what you're looking for
Give us a call. Our friendly customer service staff are on hand to help you.