Omni-Lift Drum Handling Racker
The 405 Series Omni-Lift Drum Rackers offer exceptional flexibility for your drum handling needs.
The ability to rotate, lift and rack drums allows for efficient and safe transport within your facility. With a lifting capacity of up to 800 pounds for a full drum and 500 pounds for a half-full drum, this drum handling unit can handle even the heaviest loads with ease. The ergonomic design of the Omni-Lift Drum Racker also helps to reduce the risk of injury to your operators, while improving productivity and efficiency in your material-handling environment.
the benefits of Omni-Lift Drum Rackers
Omni-Lift Drum Rackers provide a versatile solution for drum handling needs. With the ability to rotate, lift, and rack drums weighing up to 800 pounds, they allow for safe and efficient movement of drums in a variety of environments. This can increase productivity and reduce the risk of injury, while also optimizing storage space by enabling easy stacking of drums.
Specifications/Features
Projects
Resources
Specifications/Features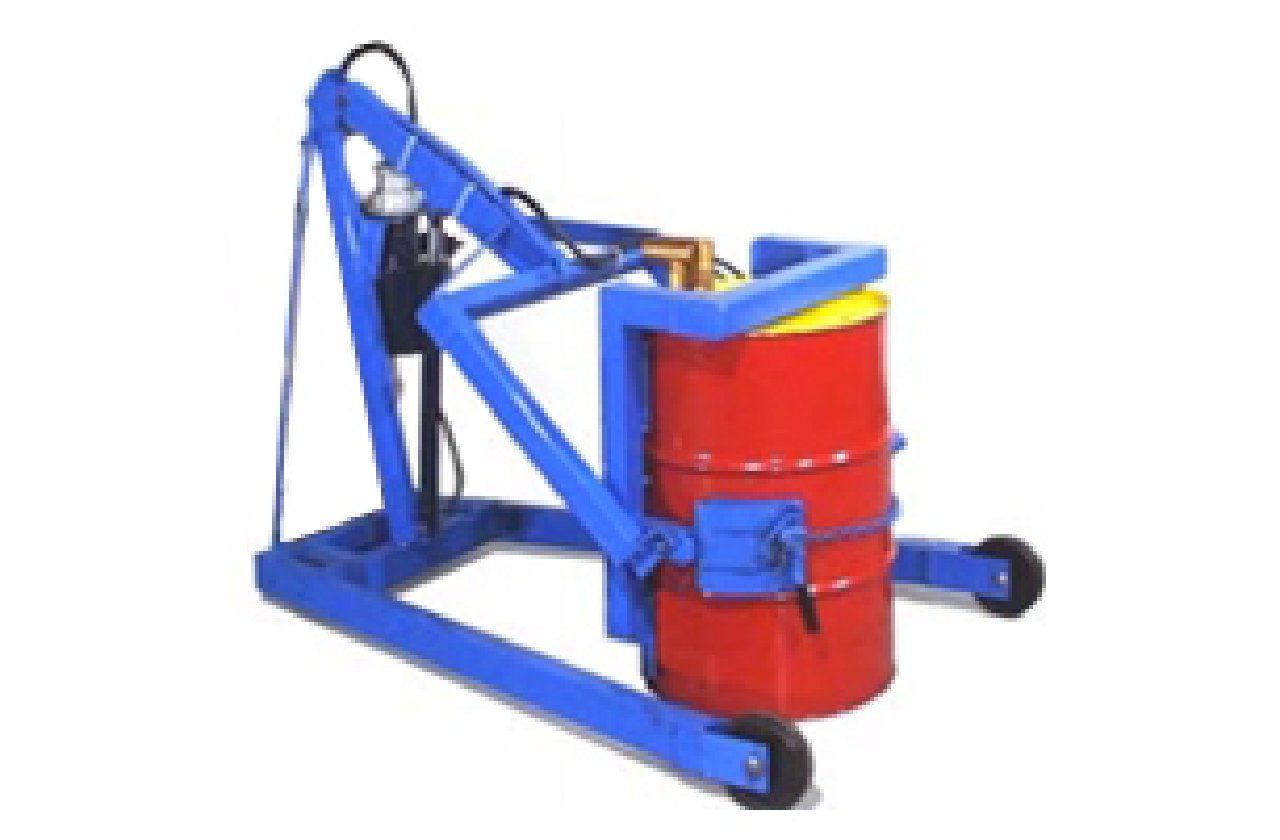 Options & Accessories. Secure your drum in the drum holder with the chain tightening ratchet and spring loaded pawl assembly
Drum Handling. These units have the ability to rack drums 6′ high and allows you to have full control of the pouring angle
Movement Manual movement, and an easily be handled by one person
Weight Capacity. 800 lbs capacity for full drums and 500 lbs for half full drums
Design For Lifting and moving drums weighing up to 800 lbs.
Controls. Manual tilt models have hand crank tilt control with safety gear covers
Safety Features The drum is designed for strong teeth and redundant safety features for ease of use and reliability
Number of Users. 1 User
Projects
Resources
A Guide to Workplace Musculoskeletal Disorders
We offer a huge selection of products and quick quotes for what you're looking for
Give us a call. Our friendly customer service staff are on hand to help you.