MORStak Drum Rackers 611 and 620
The MORStak Drum Rackers 611 and 620 offer a comprehensive solution to address safety concerns associated with drum racking. These drum handling units provide a secure and efficient method for moving drums onto and off of drum racks, minimizing the risk of accidents and injuries.
With their robust design, they can effortlessly lift drums to upper racks, allowing for easy storage and retrieval. The versatility of these rackers enables them to handle drums in various positions, including transitioning from a horizontal to an upright orientation. Even in tight spaces where forklifts cannot access, the MORStak Drum Rackers ensure seamless drum handling operations. Invest in this reliable solution to enhance safety, streamline drum storage, and optimize your facility's productivity.
Why purchase a MORStak Drum Racker?
Provide safe and efficient drum handling, eliminating safety concerns. They lift drums onto upper racks, enable position transitions, and work in tight spaces. Boost safety and productivity with these versatile drum rackers.
Specifications/Features
Projects
Video
Resources
Specifications/Features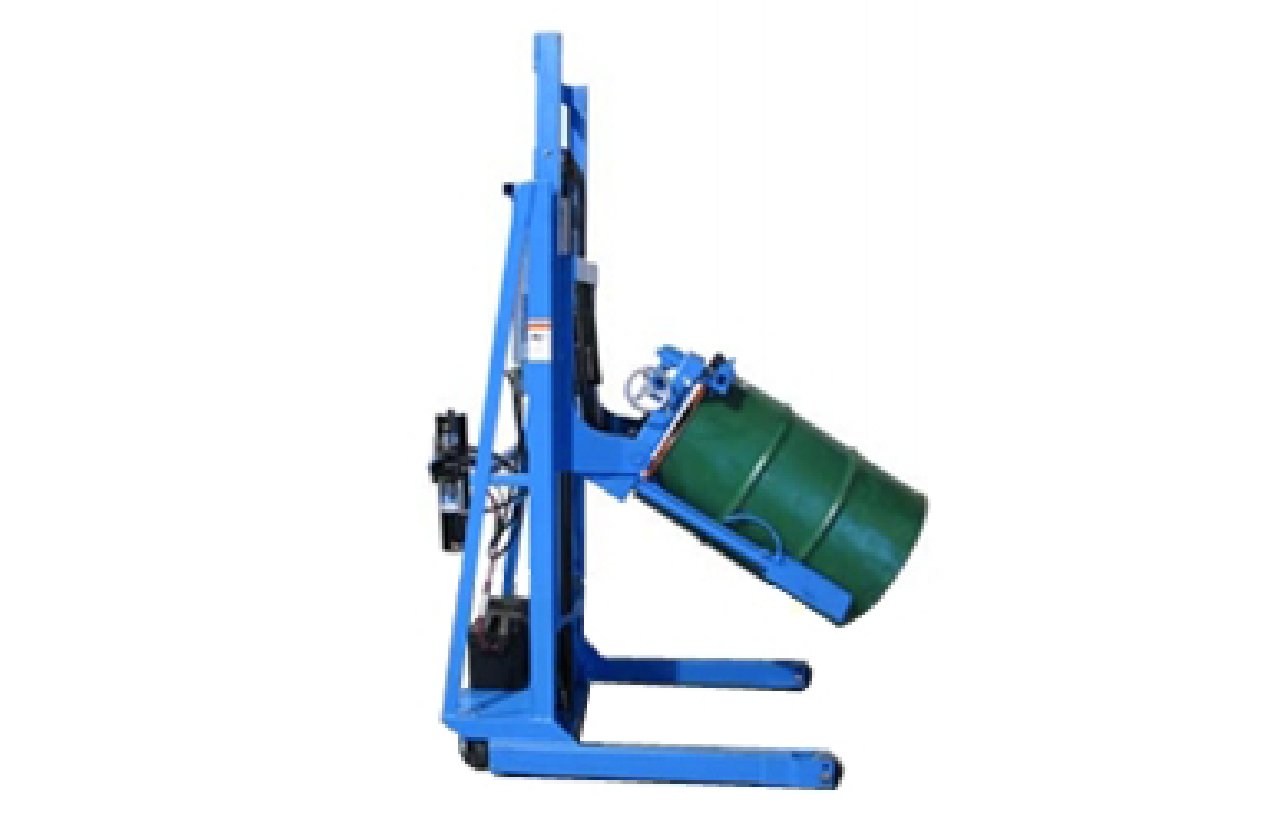 Dimensions. 61.5″ L x 40.25″ W x 136.25″ H
Drum Handling. Clamp, able to raise drums 8.5 feet high
Movement They are simple to operate and stack drums side by side with virtually no clearance.
Weight Capacity. Lifting capacity of up to 800 pounds and are designed to handle 55-gallon steel or plastic drums with a suitable rim
Design For Lifting and moving drums weighing up to 800 lbs.
Controls. Push Buttons
Safety Features Built-in safety feature controls prevent accidental release of the drum
Number of Users. 1 User
Projects
Video
Resources
A Guide to Workplace Musculoskeletal Disorders
We offer a huge selection of products and quick quotes for what you're looking for
Give us a call. Our friendly customer service staff are on hand to help you.