Experience the efficiency and safety of our Mobile Lift Karriers for seamless drum transportation. With its upright positioning, spills are eliminated, and the entire weight of the drum is fully supported.
The automatic handle lock ensures the drum remains securely in place, and the convenient tilt locks on either side allow you to keep the drum in a desired orientation. Unlock the drum effortlessly to facilitate mixing or draining by turning it end-over-end or tilting it at an angle. The versatility of our drum lifter empowers you to handle various drum contents with ease. In the horizontal position, the drum remains ready for dispensing, optimizing workflow and productivity. Choose our Mobile Lift Karriers for reliable, efficient, and safe drum handling operations.
Mobile Lift Karriers securely transport drums upright, prevent spills, and enable mixing and draining. They enhance safety, productivity, and ease of handling in various industrial applications.
Specifications/Features
Projects
Video
Resources
Specifications/Features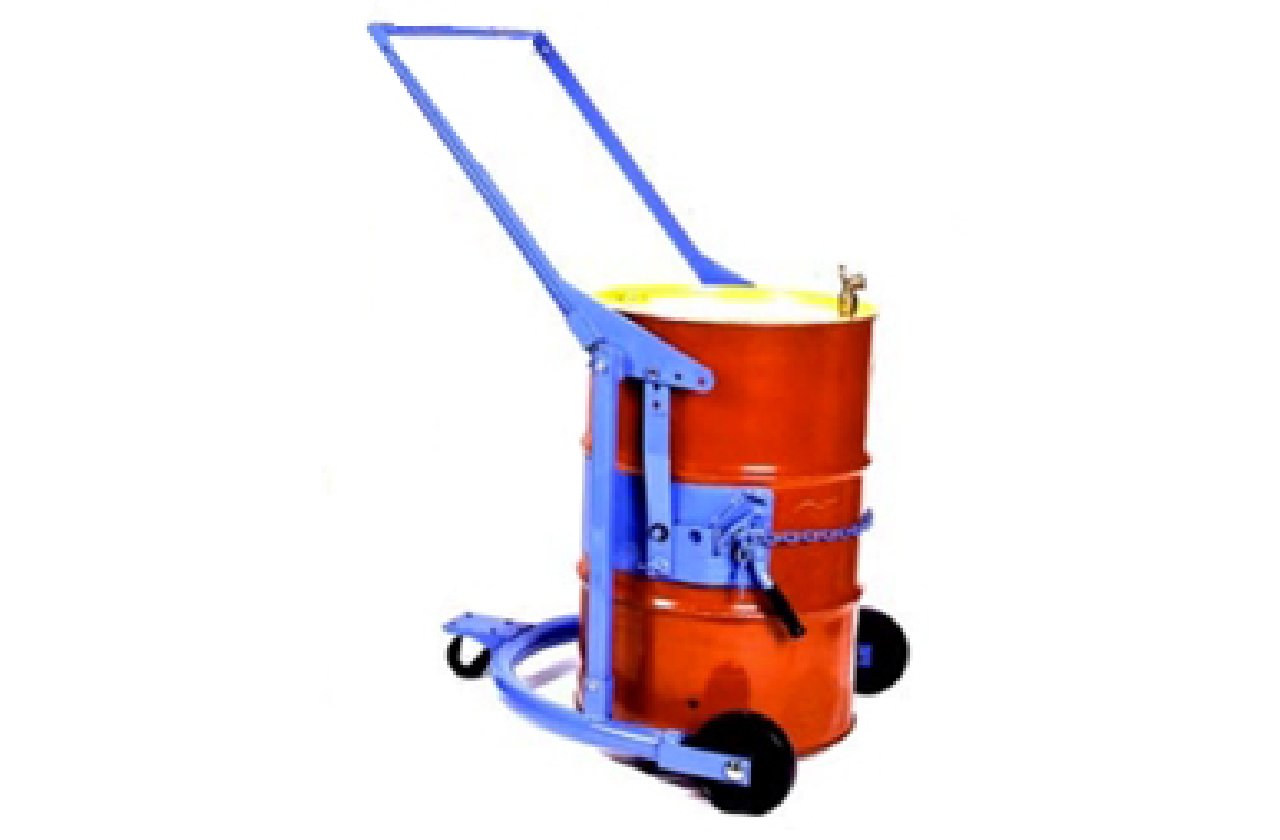 Usage. This unit is able to be used as a drum truck, drain stand, dolly or pump cart
Drum Handling. This drum handling unit allows you to lock your drum at horizontal to drain and upright to prevent spills
Movement These units are designed in order to roll and steer easily and can lift drums at variable lift heights
Weight Capacity. Leverage for up to an 800 Lb. (363 kg) drum
Design For Lifting and moving drums weighing up to 800 lbs
Controls. Push Buttons
Safety Features Built-in safety feature controls prevent accidental release of the drum
Number of Users. 1 User
Projects
Video
Resources
A Guide to Workplace Musculoskeletal Disorders
We offer a huge selection of products and quick quotes for what you're looking for
Give us a call. Our friendly customer service staff are on hand to help you.