The Drum Spotter is a reliable drum handling unit designed for efficient and safe drum lifting. With a maximum pallet height of 6 inches, it easily accommodates various drum sizes.
Its sturdy base, equipped with a built-in counter-weight, ensures stability during handling operations. The strategically positioned hooks below the drum rim securely hold the drum in place, while the ergonomically designed handle provides optimal leverage for lifting heavy drums. The use of ratchets ensures that the handle remains fixed in position until the operator decides to move it, allowing for precise control and enhanced safety. Trust the Drum Spotter to streamline your drum handling tasks with its robust construction and user-friendly features.
the benefits of Drum Spotters
Safe and stable: The Drum Spotter's built-in counter-weight and secure drum hooks ensure safe lifting and handling of drums.
Easy leverage: The extended handle length provides ample leverage, making it easier to lift heavy drums with less effort.
Precise control: The ratchet mechanism maintains the handle position, allowing for controlled and accurate drum handling.
Versatile: Suitable for various drum sizes and types, including steel, poly, and fiber drums.
Specifications/Features
Projects
Video
Resources
Specifications/Features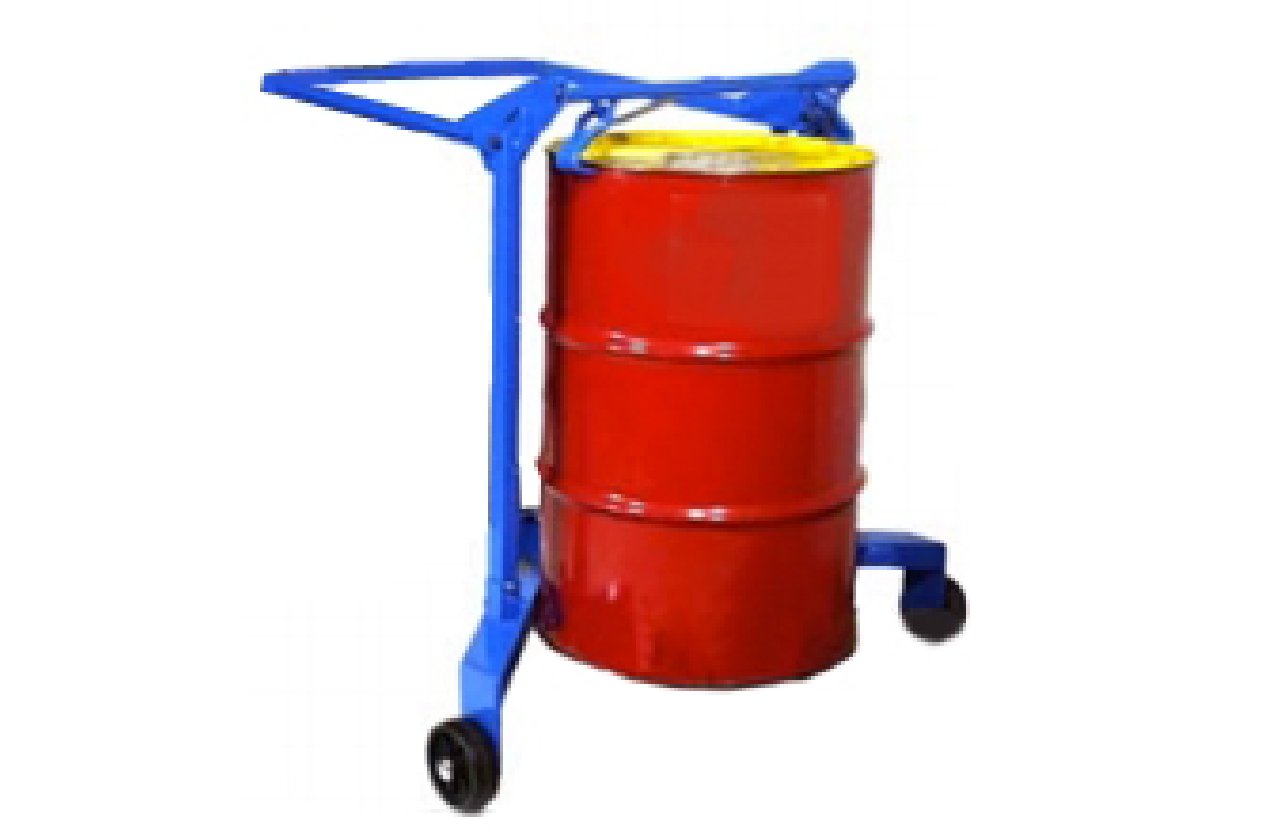 Material. The Drum Spotter has two 6-inch polyolefin load wheels with roller bearings and two 4-inch real swivel casters for easy steering.
Drum Handling. Designed to be used with  rimmed drums, closed 55-gallon steel tight-head or removable top type, 55-gallon poly drums, fiber drums with clamp-on lids.
Movement Lift the drum by rolling the drum spotter to the corner of a pallet. The operator holds no weight and does not need to balance the Drum Spotter.
Weight Capacity. 800 lbs capacity
Design For Lifting and moving drums weighing up to 800 lbs.
Controls. Manual
Safety Features Built-in safety feature controls prevent accidental release of the drum
Number of Users. 1 User
Projects
Video
Resources
A Guide to Workplace Musculoskeletal Disorders
We offer a huge selection of products and quick quotes for what you're looking for
Give us a call. Our friendly customer service staff are on hand to help you.