400 Series Bridge-Mounted and Ceiling-Mounted Articulating Jib Crane
Improve the range of motion you can use and maximize your space.
The 400 series articulating jib crane can lift loads around corners and columns, reach into or under machinery and containers, and service virtually any point between the pivot anchor and the far reach of the boom.
The articulating jib crane offers more headroom and more clearance, both below and above the boom, and can support nearly any type of manipulator, balancer, or hoist. They can also be mounted on your floor, wall, ceiling, or bridge crane to best suit your needs.
Specifications/Features
Projects
Video
Resources
Specifications/Features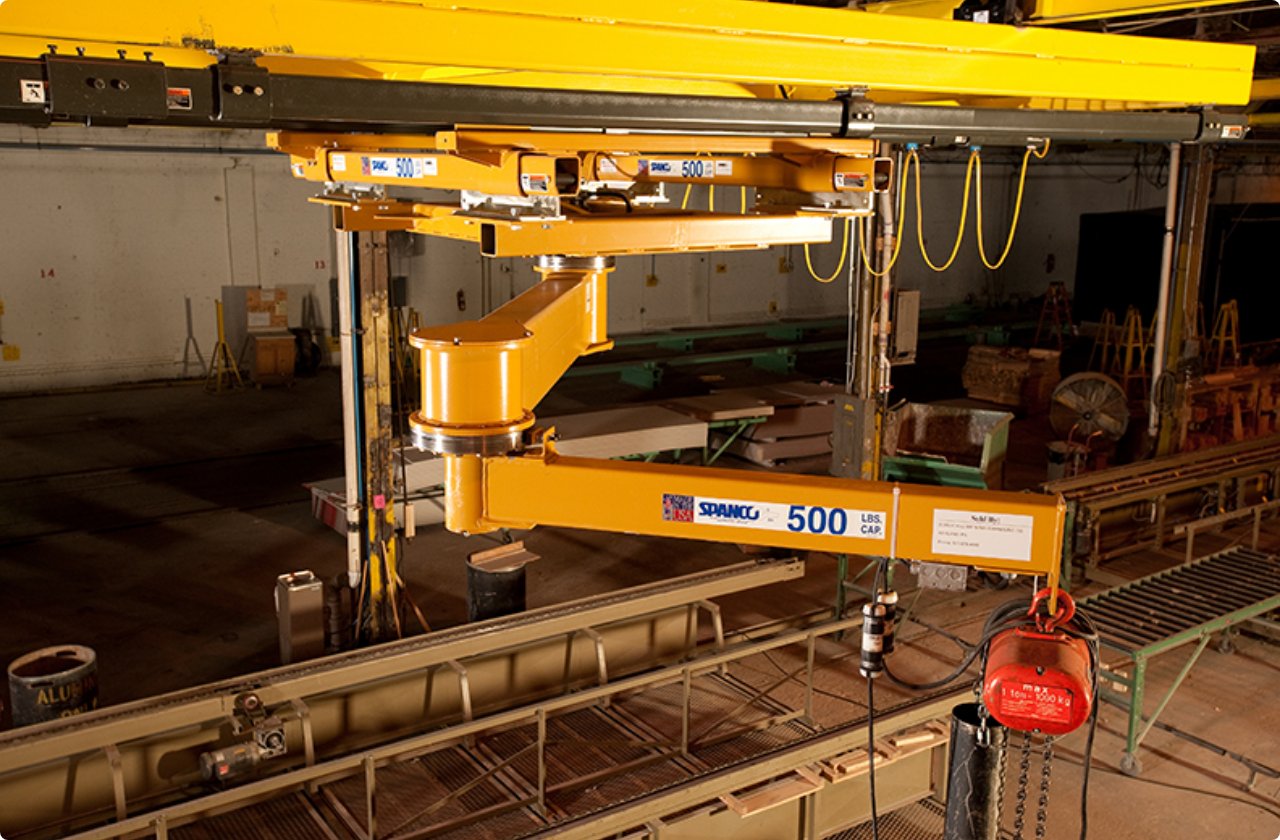 Weight Capacity: 150 to 2,000 lbs
Span: Up to 16′
Crane Rotation: Freestanding and ceiling/bridge-mounted: 360°
Accessories: Electrification (to any device supported on the end of the boom), Internal piping, Support for vacuum lifters and Rotation stops
Projects
Video
Resources
A Guide to Workplace Musculoskeletal Disorders
We offer a huge selection of products and quick quotes for what you're looking for
Give us a call. Our friendly customer service staff are on hand to help you.