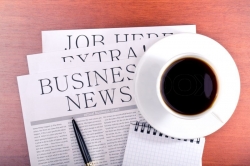 Website Updates
We are constantly working to improve our website and the information we have available to you, which is why we recently made several large additions to our ergonomic material handling webpages. We have over forty different drum and barrel handling solutions available, but previously only had a handful on display for you to learn about. Similarly, our roll handling solutions have been updated in order to reflect the number roll handling solutions that we have available.
We hope that with these additions to our website it will be easier than ever for you to find the correct material handling solution for your problem. If you have any question always feel free to contact us!
View Drum Handling Solutions Here.
View Roll Handling Solutions Here.
---
Newly Launched Blog
In an effort to ensure that we can always keep you up to date on current industry news and ergonomic tips we have launched a blog, which will enable you to keep up to date about a variety of different topics and learn more in depth knowledge about industry news, current trends and helpful Advice!
---
New Additions to Liftsafe Group of Companies

In order to better service you we are constantly looking for new and highly skilled employees some of our recent additions include:
Kyle Irwin will be joining us as a Corporate Health and Safety Coordinator. Kyle has an extensive background within Health and Safety, and has his Certified Human Resource Professional (CHRP) designation and works with the Human Resources Professionals Association of Ontario (HRPA).
Said Ungabayev is joining us as a Network Administrator; he has extensive experience in system administration and has a bachelor's degree in Computer Science. He also has 10 years of practical Information Technology experience and working in a user support environment.
Audrianna Frey: a recent graduate from the Bachelor of Commence program with a Major in Marketing from the University of Guelph whom has joined our marketing team as a Marketing Coordinator.
Catherine McMahon: who has joined our accounting department as an Accounts Receivable Clerk; she is a graduate from Fanshawe College and has 16 years of accounting experience.
---