VRL-1000-3C Roll Handling Unit
The VRL-1000-3C Roll Handling Solution is a light-duty vertical roll centre lift for hoist and crane services that has a simple, low maintenance design. It was manufactured for the purpose of being a low-cost tool for maneuvering and lifting rolls weighing up to 1,000 pounds as well as decreasing the risk of expensive operator injuries and fatigue. This roll handling solution was engineered to hang from a standard hoist hook and lift rolls by the core for transportation.
The fail-safe gripper design holds securely at all times because it can only be released by the operator. The VRL-1000-3C has a built-in "T" handing gripping mechanism. Simply pull the "T" handle up to retract the grippers once the load is placed on a flat surface. For poisoning the empty lifter or hoisted roll, large ergonomic handles are incorporated in the product's design.
Lift and Turn Roll Handling
Depending on how your rolls are positioned coming off or going on your pallet, these roll handling devices can save your employees time unloading and packaging. The added benefit is that they significantly reduce the risk of repetitive strain, excessive force, awkward motion and awkward posture injuries in the workplace.
Specifications/Features
Projects
Video
Resources
Specifications/Features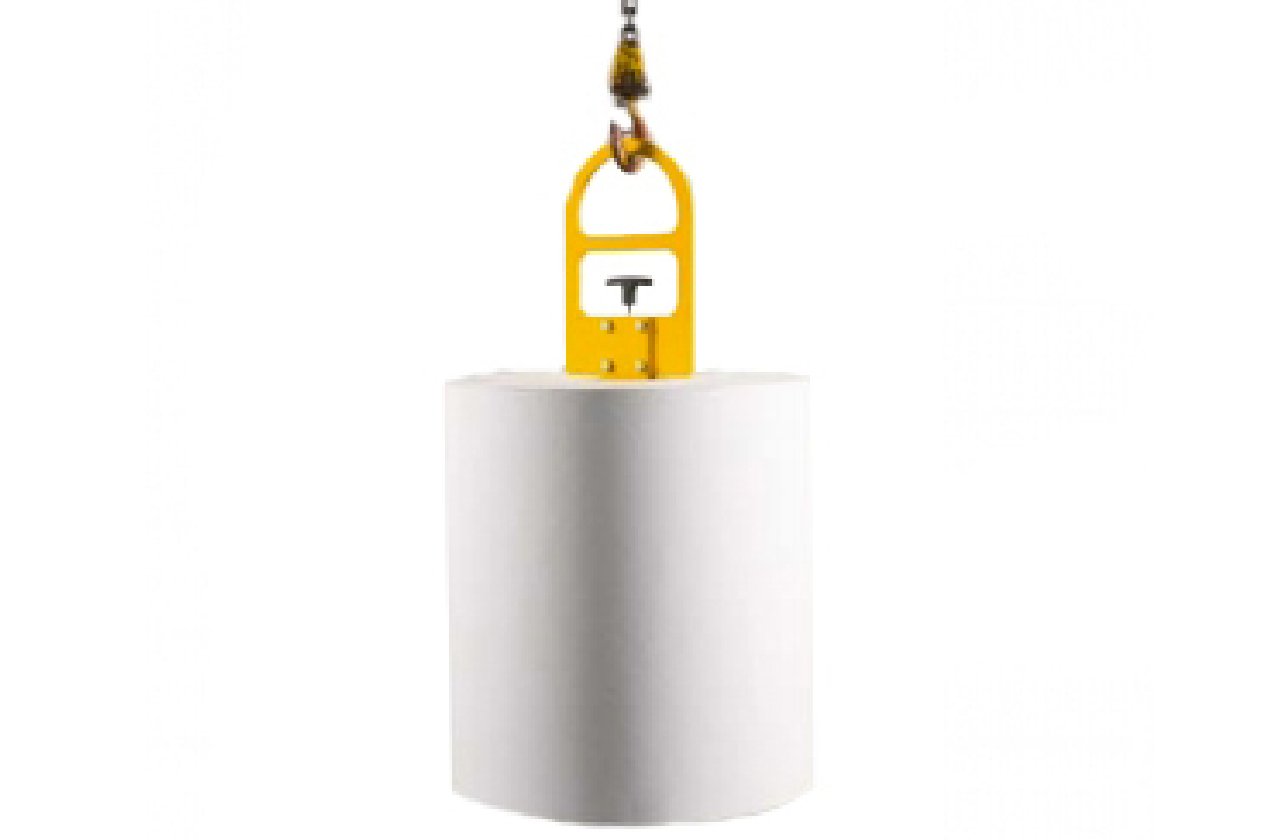 Gripping Mechanism. Core Gripping
Lift. Unit for Vertical Lifting Only.
Movement Manual
Weight Capacity. 1,000 lbs
Design For Lifting and moving rolls weighing up to 1,000 lbs.
Controls. Push Buttons
Safety Features Built-in safety feature controls prevent accidental release of the roll
Number of Users. 1 User
Projects
Video
Resources
A Guide to Workplace Musculoskeletal Disorders
We offer a huge selection of products and quick quotes for what you're looking for
Give us a call. Our friendly customer service staff are on hand to help you.