Gripper End Effector to Build Water Pumps
Product
Custom End Effector
Function
Ergonomic End Effector
This company assembles CAT water pumps for CAT.
Creating a water pump is an intensive process that within the beginning stages of the production line starts with a raw casting being placed on the line from a skid. Once the bearing is in place one side of the casting is flipped in order to allow for the bearing to be pressed into the other side. Finally, when the water pump is fully assembled it is gripped, and lifted off of the assembly line for the final time.
Because of the many motions that the water pump goes through in order to create the water pump they required that this gripper end effector be able to grip, lift, flip and release the water pump as it is being assembled throughout the different stages of it being created.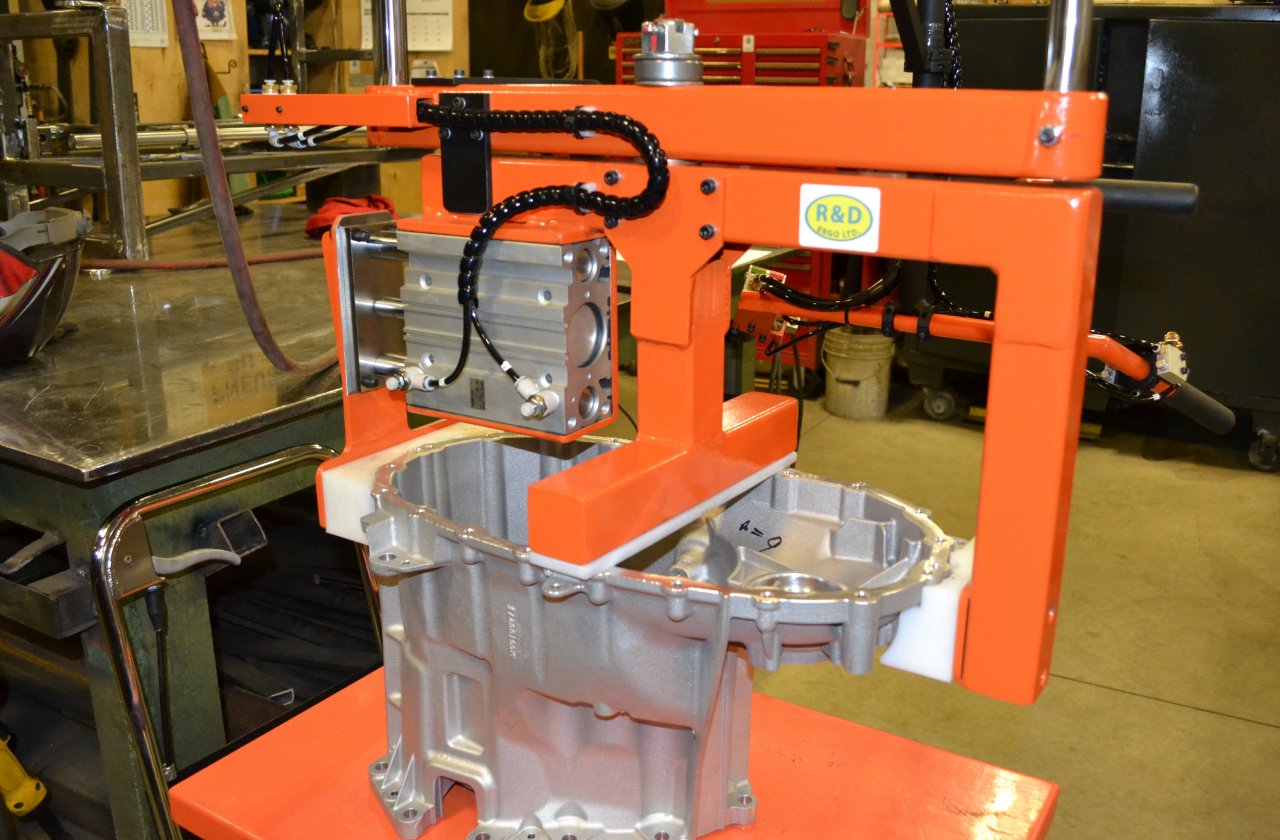 This pneumatic lifting device has a power clamp and power lift, in addition to having the ability to manually rotate 180 degrees.
View Project
We offer a huge selection of products and quick quotes for what you're looking for.
Give us a call. Our friendly customer service staff are on hand and ready to help you.