PailPro 5-Gallon Pail Handlers
Our pail handling devices are a game-changer when it comes to creating a safe and ergonomic workplace. With their user-friendly design, they ensure proper handling and secure placement of pails.
The clamp-screw mechanism effortlessly secures your pail in the holder, eliminating the risk of accidents or spills. Maneuverability is a breeze thanks to the compact base, casters, and wheels, allowing you to navigate tight spaces and standard doorways with ease. Say goodbye to strenuous lifting and hello to efficient and effortless pail handling.
the benefits of pail handling devices
Pail handling devices offer numerous benefits, including improved workplace ergonomics, secure pail placement, effortless handling with clamp-screw mechanism, maneuverability in tight spaces, and prevention of accidents and spills. Upgrade your operations with efficient and safe pail handling.
Specifications/Features
Projects
Video
Resources
Specifications/Features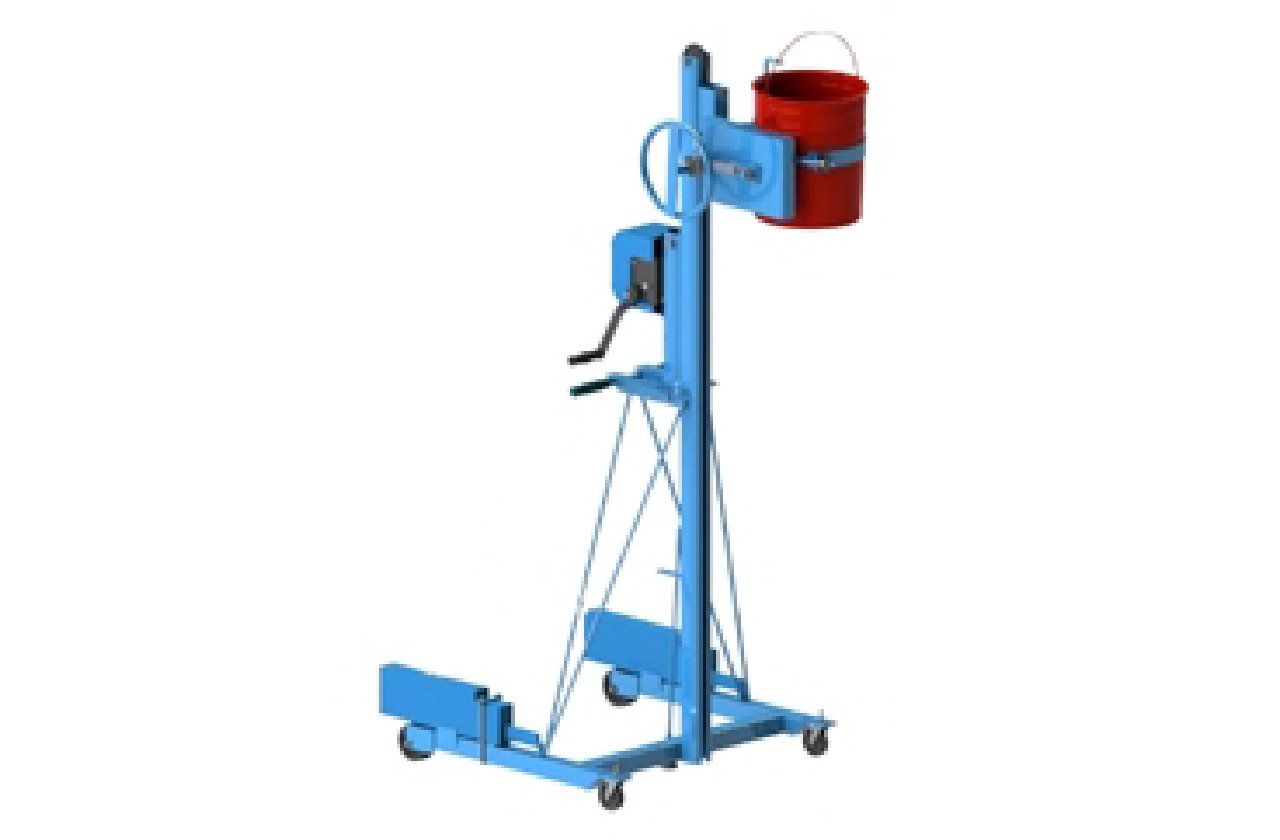 Shipping Dimensions. 40″ L x 29″ W x 24″ H
Drum Handling. This 5-gallon drum handling unit can lift, tilt and pour a 5-gallon pail with ease and can dispense at up to 5 feet high.
Movement This drum handling unit is easily maneuverable, has a compact design and is easy to use with a hand crank lift and wheel tilt.
Weight Capacity. 100 lbs capacity
Design For Lifting and moving drums weighing up to 100 lbs.
Controls. Push Buttons
Safety Features The MORStop tilt brake automatically locks the pail in pouring position. This prevents the Pail Handler from rolling while you pour with the adjustable floor lock.
Number of Users. 1 User
Projects
Video
Resources
A Guide to Workplace Musculoskeletal Disorders
We offer a huge selection of products and quick quotes for what you're looking for
Give us a call. Our friendly customer service staff are on hand to help you.