Our Drum Cradles and Dollies provide a reliable and efficient solution for transporting heavy drums. With a sturdy angle iron construction and durable 3″ MORTUF polyolefin wheels, these drum cradles and dollies have a remarkable capacity of 700 pounds.
The Round Drum Dollies feature a wide stance base and four swivel casters, making it effortless to move 55-gallon drums of various materials, including steel, plastic, or fiber drums with up to 23″ outside diameter at the bottom. These dollies ensure smooth and stable transportation, enhancing workplace productivity. For drums with spigots positioned low on the side, the Square Drum Dollies are the perfect choice. Their flat deck with rounded corners securely holds the drum in place during transport. 
the benefits of drum cradles and dollies
Drum cradles and dollies offer easy and safe drum transportation. With sturdy construction and smooth-rolling wheels, they can handle heavy loads up to 700 pounds. They improve efficiency, prevent spills, and provide stability for various drum sizes and materials.
Specifications/Features
Projects
Resources
Specifications/Features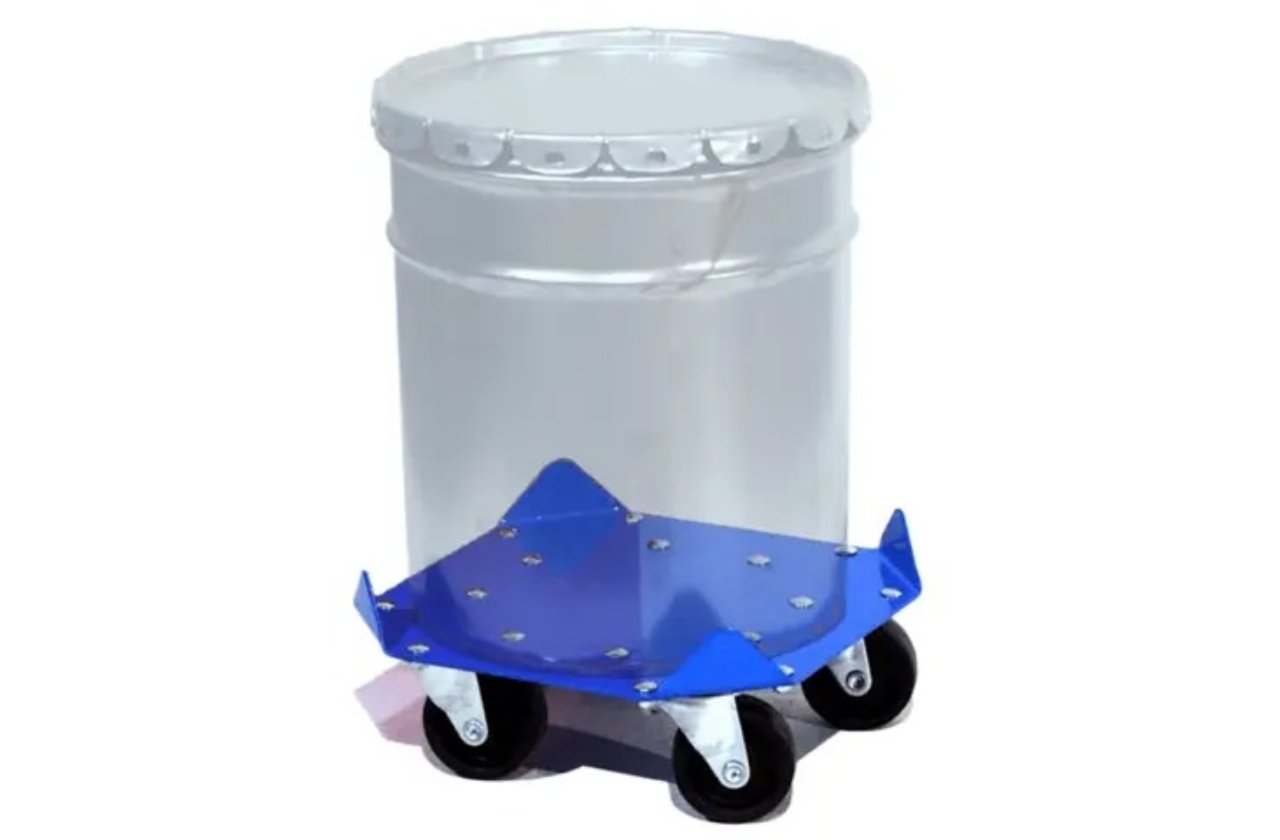 Max Shipping Dimensions. 35″ L x 25″ W x 5″ H
Drum Handling. When pushing the dolly to maintain control and avoid tipping with rolling on rough or uneven floors with Morse' patented Clamp and Go Dolly Handle.
Options & Accessories. Tipping level for one person loading of heavy drums.
Weight Capacity. 700 lbs capacity
Design For Lifting and moving drums weighing up to 700 lbs.
Controls. Manual
Safety Features Built-in safety feature controls prevent accidental release of the drum
Number of Users. 1 User
Projects
Resources
A Guide to Workplace Musculoskeletal Disorders
We offer a huge selection of products and quick quotes for what you're looking for
Give us a call. Our friendly customer service staff are on hand to help you.