Appleton Cart Movers (standard and light duty)
Our battery-powered CartMovers are the ultimate solution for ensuring worker safety and boosting productivity when handling heavy equipment. With their portable and cordless design, you won't have to worry about tripping over cords or hoses.
The versatility of the Appleton CartMover makes it suitable for various settings including cell manufacturing facilities, hospitals, aerospace manufacturing, and vehicle repair or manufacturing. These robust devices can move loads weighing up to 20,000 pounds, making them ideal for handling almost anything on wheels or casters.
While these material handlers are heavy-duty tools, they remain lightweight and easily manoeuvrable by anyone. Powered by innovative battery technology, our roll movers provide the mobility needed to enhance productivity while promoting safe work practices. Quick charging battery packs and durable chargers with LED displays minimize downtime for recharging. Choose from our two models to match the demands of your tasks and the capabilities of your workplace, and experience the seamless movement of heavy loads with the Appleton CartMover.
The benefits of Appleton CartMovers
Specifications/Features
Projects
Video
Resources
Specifications/Features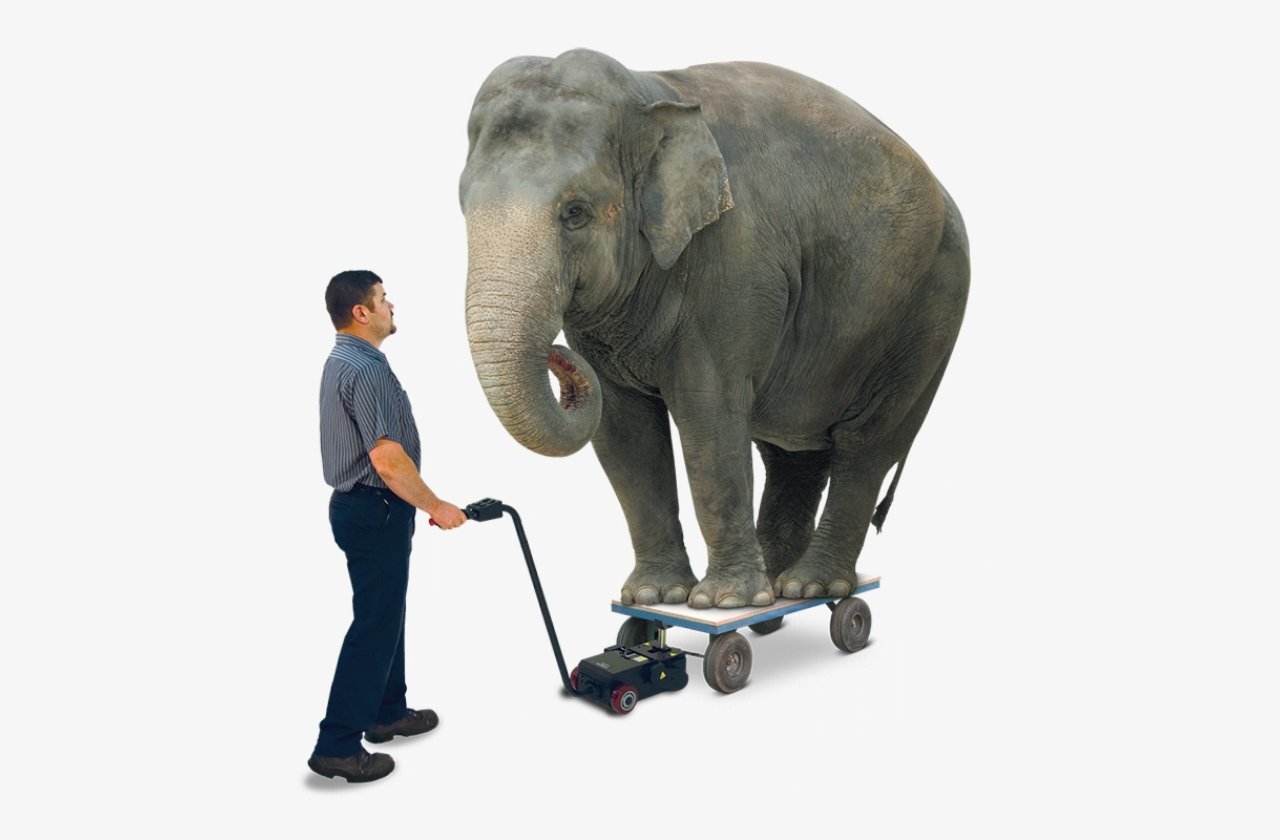 Standard Duty Cart Mover: The Standard Duty CartMover is designed in order to allow you to safely be able to move products throughout your facility. This piece of mobile lifting equipment is designed with the capacity of 100 lbs to 20,000 lbs and has a 24v rechargeable NiCad battery.With programmable 110A speed controller and a push/pull speed of 209 fpm (2.4 mph), you will be able to quickly and efficiently move items throughout your facility with the addition of this material handling device. This powered cart mover is also designed in order to have a rugged welded frame construction, which will help to ensure that it will be able to stand up to day to day operations, in addition, this cart mover also has a variable speed twist grip throttle and an emergency stop switch.
Light Duty CartMover: The Light Duty CartMover was designed with efficiency and maneuverability in mind with onboard charging and a compact size this material handling device will be the perfect addition to your company.With a variable speed throttle control, reverse switch and with a 110A programmable speed controller, you will be able to efficiently move products throughout your facility with this electric lifter. Designed to last and is built with a rugged welded frame construction and multi-surface wheels, this cart mover will be able to stand up to the task of moving product throughout your facility.
Projects
Video
Resources
A Guide to Workplace Musculoskeletal Disorders
We offer a huge selection of products and quick quotes for what you're looking for
Give us a call. Our friendly customer service staff are on hand to help you.