Manual Clamp/Forward Rotation Drum Dumpers
These drum handling units are a versatile and efficient solution for low-level dumping applications.
With their manual foot pump lift, DC powered lift, or rechargeable air tank pneumatic lift options, they offer flexibility and convenience to meet your specific drum handling needs. The foot pump option allows for easy lifting and lowering of drums while the DC powered lift offers effortless lifting with the push of a button. The rechargeable air tank pneumatic lift option is ideal for applications where electricity may not be readily available. No matter which option you choose, these drum handling units are designed to be ergonomic and easy to use, providing safe and efficient drum handling for your facility.
why buy manual clamp drum dumpers?
Manual clamp rotation drum dumpers offer a cost-effective solution for low-volume dumping needs. They are easy to use, require minimal maintenance, and improve workplace safety by reducing the risk of back injuries associated with manual handling of drums.
Specifications/Features
Projects
Resources
Specifications/Features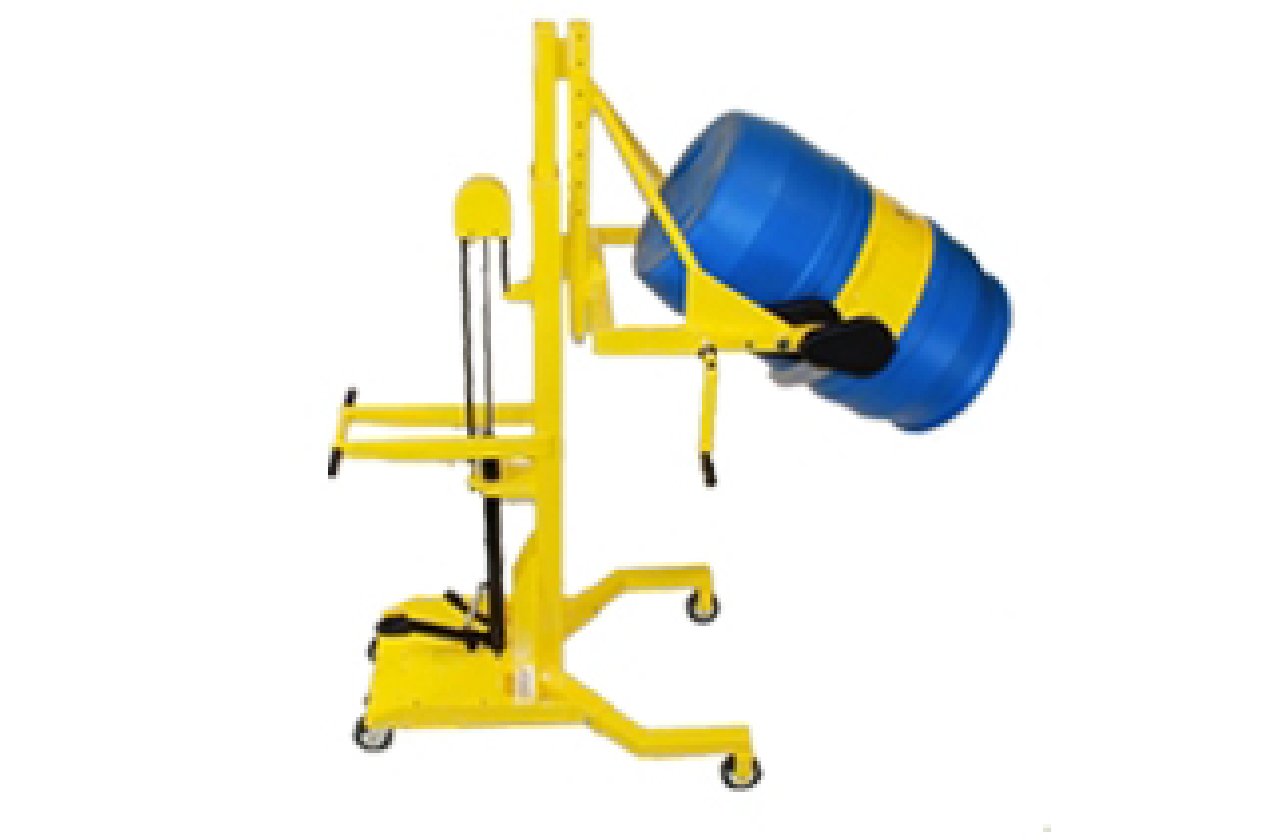 Lift. All of the drums handling units are able to lift drums 20", 40" or 60" above floor level for dispensing
Drum Handling. Outside diameter clamp with the ability to lifts drum 20″, 40″ or 60″ above floor height
Movement Standard Manual Lift and optional lift options include DC Powered Lift and Pneumatic Lift
Weight Capacity.800 lbs capacity
Design For Lifting and moving drums weighing up to 800 lbs
Controls. Push Buttons
Safety Features Built-in safety feature controls prevent accidental release of the drum
Number of Users. 1 User
Projects
Resources
A Guide to Workplace Musculoskeletal Disorders
We offer a huge selection of products and quick quotes for what you're looking for
Give us a call. Our friendly customer service staff are on hand to help you.