Powered and Motorized Drum Dumper
This drum handling unit is one of our most ergonomic pieces of equipment available for transporting, weighing and dispensing the product within drums. This drum handling unit is designed to be able to handle a variety of drums, including plastic, fibre and steel drums. This model of the drum handling unit also runs off of a 24-volt industrial battery, which provides this drum handling unit with enough energy to run continuously for a 2-shift operation without requiring recharging. 
This unit is battery powered with hand controls. It is capable of lifting, turning and dumping your drums. 
Specifications/Features
Projects
Video
Resources
Specifications/Features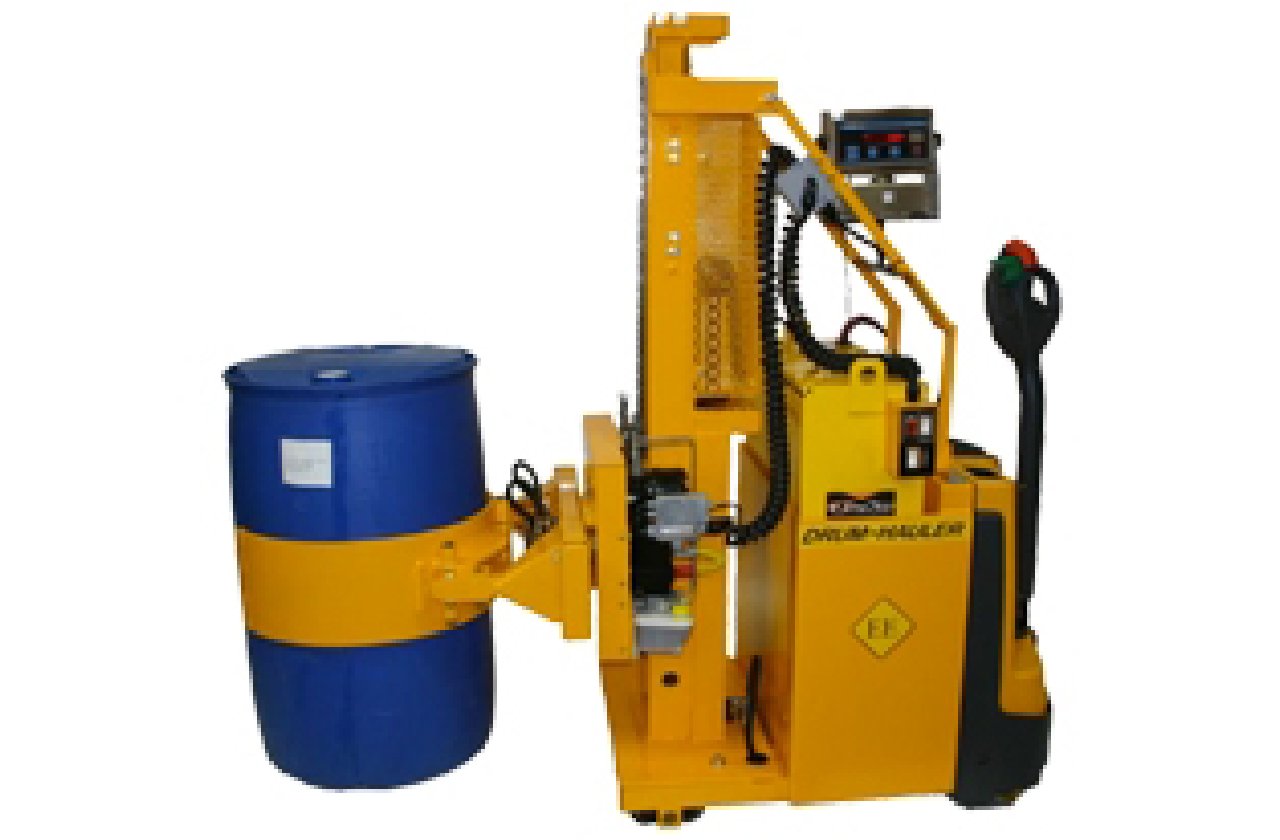 Options & Accessories Models are available with spark resistant parts or made of stainless steel to meet your entire ergonomic drum handling needs.
Gripping Mechanism. Clamp: Drum-Haulers are available for Several Forward or Side Rotating Clamps depending upon model.
Movement Lift height 20" optional up to 144", with an electronic speed controller that can be preset for a maximum travel speed between 1.8 and 3.85 mph.
Weight Capacity. 800 lb/363 kg optional up to 1,500 lb/680 kg
Design For Lifting and moving drums weighing up to 1500 lbs.
Controls. Push Buttons
Safety Features Built-in safety feature controls prevent accidental release of the drum
Number of Users. 1 User
Projects
Video
Resources
A Guide to Workplace Musculoskeletal Disorders
We offer a huge selection of products and quick quotes for what you're looking for
Give us a call. Our friendly customer service staff are on hand to help you.