Heavy Duty Hydra Drum Lift Karriers
The solution to your drum handling problems is here! With this drum handling unit, one person is able to safely handle 55-gallon steel or fibre drums. The Heavy-Duty Hydra-Lift Karrier is able to automatically adjust from drums with a 22″ diameter to 23.5″. Hydra-Lift Drum Karriers are available with battery, air, or electric power lift and power drum tilt control. Some models have plug-in electric drum lift and tilt controls. 

There are models with power lift but manual drum tilt. Models with manual lift and manual drum tilt have hand pumps for drum lift and hand cranks or pull chains for drum tilt control. Models with spark-resistant parts and models made with Type 304 stainless steel are also available. 
What does the Hydra Drum Lift Karrier Do?
This piece of drum handling equipment is fully loaded and allows for one person to move and control the pouring of a 55 gallon steel or fibre drum.
Specifications/Features
Projects
Video
Resources
Specifications/Features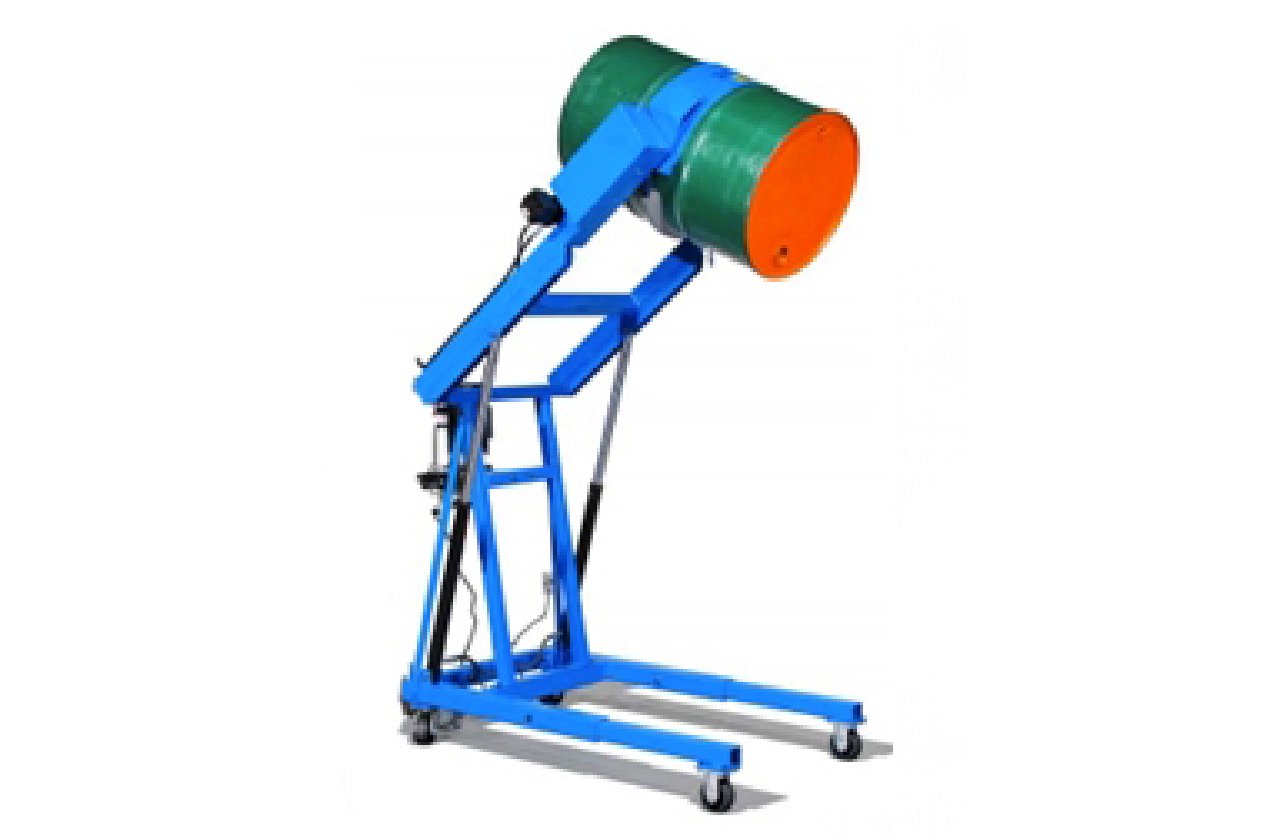 Options & Accessories. If you wish to handle other drums, or drums in another way we have three other drum holders, Bracket assembly, top rim clamp and drum diameter adaptors.
Gripping Mechanism. This drum handling unit comes with a cinch chain with pawl and ratchet mechanism in order to secure the drum in the holder.
Movement This unit allows you to control the lifting height and pouring angle, and 360 degrees tilt control in either direction.
Weight Capacity. 1,200 lbs capacity for full drums
Design For Lifting and moving drums weighing up to 1,200 lbs.
Controls. Push Buttons
Safety Features Built-in safety feature controls prevent accidental release of the drum
Number of Users. 1 User
Projects
Video
Resources
A Guide to Workplace Musculoskeletal Disorders
We offer a huge selection of products and quick quotes for what you're looking for
Give us a call. Our friendly customer service staff are on hand to help you.